It's almost New Years Eve and I am so excited to ring in the new year with my family and closest friends. This year we're spending New Year's at our friends cabin with our husbands and kids. There will be plenty of snow, fun and chaos and I can guarantee by the time we get all the kids settled down to bed we will be more than ready to pop open that bottle of champagne. One of my friends is taking care of the kids activities and so I thought I would do likewise for the adults. Normally I would make my own printables for props, tags and toppers but since last minute seems to be my mantra this holiday season I found some gorgeous New Year's printables on the internet to use this year.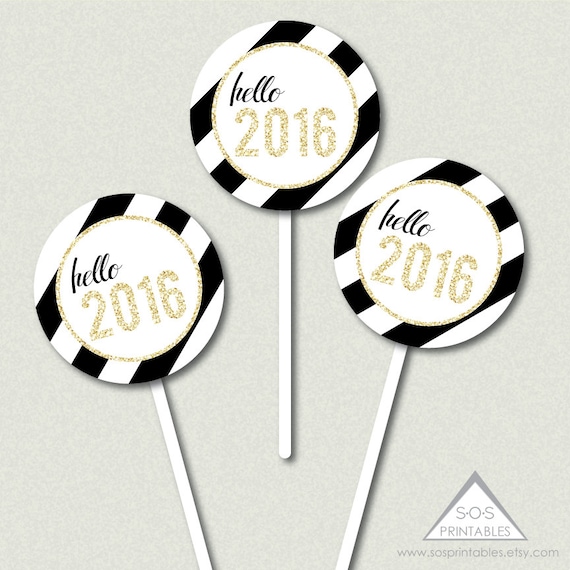 How awesome are these? I absolutely love these cupcake toppers with the black and white print and gold glitter accent. They will definitely set the stage for our party when added to the cupcakes I'm begging my mom to make and arranged on a bright white platter.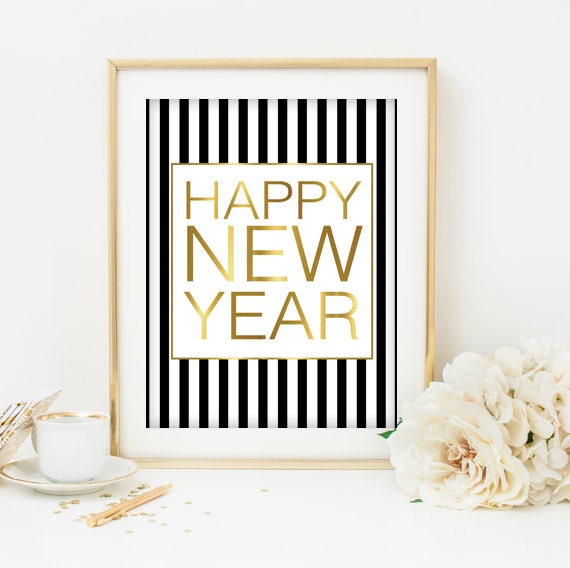 Sticking with the black, white and gold color scheme this print is perfect to add festive flair to the dessert table.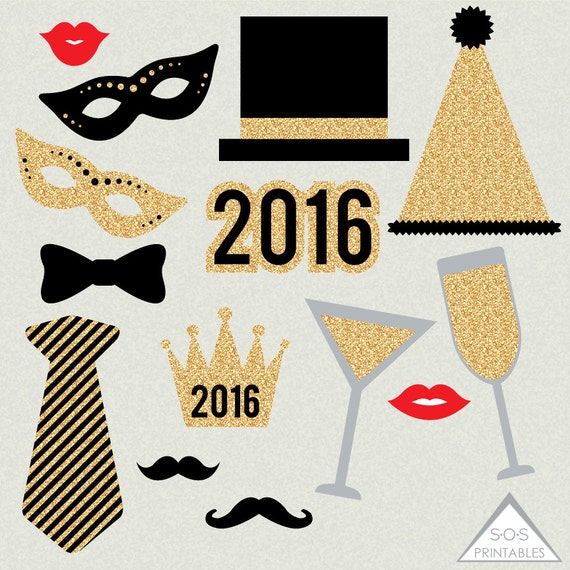 What's a New Years celebration without photo props to use to capture the evidence of all the silliness and shenanigans of the evening?
I love the idea of breaking out sparklers at midnight and this set up is adorable. I sure wish I had a gold sequin tablecloth to set them on. How stunning is that photo?
And lastly, here is a printable for a fun New Years game. We are a crowd that loves games so this will be perfect!
I can't wait to celebrate! I hope everyone has a very happy and safe New Year and I will see you back on the design style blog in 2016.